Simplant navigation
SimPlant is an Interactive 3D planning software offering a fully integrated dental implant treatment planning tool that visualizes patient's anatomy with unparalleled precision – in 3D.There are no more problems with finding the ideal position of the implants, while taking into account both clinical and esthetical considerations, making the surgery minimally invasive.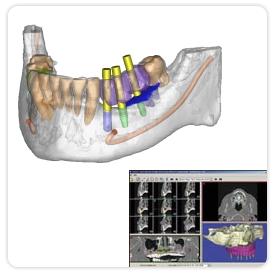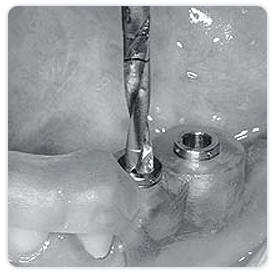 Complete information about the quality and quantity of the bone makes it possible for the operator to determine the ideal location for patient's implants. This will increase the probability for a successful operation. Knowledge of the exact location of important anatomy, such as the mandibular nerve and the maxillary sinus cavities, provide confidence that implant placement will proceed smoothly and safely. The SurgiGuide helps ensure that all of patient's implants are properly placed, using all of this valuable information.The SurgiGuide is a custom-made stereolithographic surgical guides, based on the simulated implant's exact measurements and position (taken from CT-scanning) provide for a highly accurate drilling template that fits perfectly and ensures safe and predictable surgery.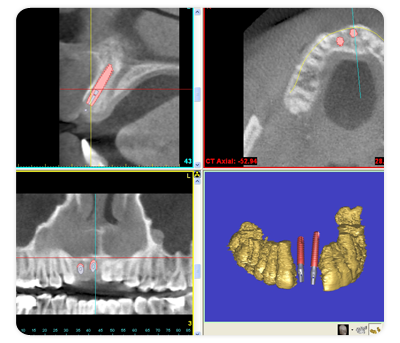 There are many reasons why its a good idea use a SurgiGuide drill guide for a successfull implant placement. The main reason is to obtain excellent aesthetic results using minimally invasive techniques. The surgery is then safer and more predictable.
The use of a SurgiGuide minimizes time spent in surgery since the surgeon first perform the surgery using three-dimensional treatment planning and simulation software. In addition, a SurgiGuide often prevents implant complications during the operation because of heaving a thorough knowledge of the patient's anatomy.

The end result is that we will obtain an aesthetic outcome for our patient that looks natural. This will be assured because the restoration was taken into consideration during the planning process.