Computers in dentistry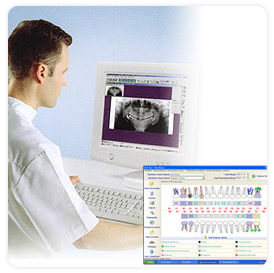 Our practice is equipped with a computer system for patients' record-keeping and data archiving. Each procedure, each operation and each payment is recorded in the computer. This way we can recall the patient's history of treatment, print it or send by e-mail.
All the X-ray images are also stored in digital format. This allows immediate access, possibility to save them on a disk or send by e-mail for consultation purposes. Cost estimates and treatment plans can be sent to patients or insurers electronically or by mail.
Our documentation is secure, safe and useful!